Discover the outstanding beauties of Itria Valley. Take a look at our property for sale near Castellana Grotte
If you've never been to Puglia, you might not fully understand why we chose this wonderful region for our projects.
The nature is amazing, the landscapes are breath-taking, the vegetation is dense and the climate is warm… Puglia has all the ingredients to make your life exciting and bring happiness into it.
Moreover, our properties are located in strategic positions, putting you on the doorstep of some of the most beautiful parts of the Itria Valley and allowing you to grasp the very essence of Puglia.
For example, are you looking for a property for sale near Castellana Grotte, Alberobello or Ostuni?
The unusual town full of trulli is world-renowned, while the "White Town" is widely appreciated by tourists from all corners of the globe. But the caves of Castellana are undoubtedly also a must-see in the Itria Valley: this underground marvel casts its spell over everyone, adults and children alike.
The three-kilometre route explores an amazing scenery of stalactites and stalagmites, fossils, concretions, canyons and incredible shapes. It's a surreal place that often gives rise to indescribable feelings as you are confronted by evidence of what nature has been able to create over roughly 90 million years.
Dim light, earthy colours and cool temperatures provide an astonishing experience. Not all of Puglia's beauty lies on the surface: there are plenty of secrets to be discovered little by little.
Guided tours are available for visitors to this 70-metre deep kingdom: you can choose between a complete itinerary (3 km in about 2 hours) and a partial itinerary (1 km in about 50 minutes).
During the tour you might also run into some animals that have made their homes in the caves: bats, crustaceans and bees are the most typical.
Don't you wish to own one of our countryside properties for sale?
Now you know the amazing and unexpected things Puglia has to offer… and this is why we think you should consider purchasing a property for sale near Castellana Grotte.
Puglia never stops surprising you!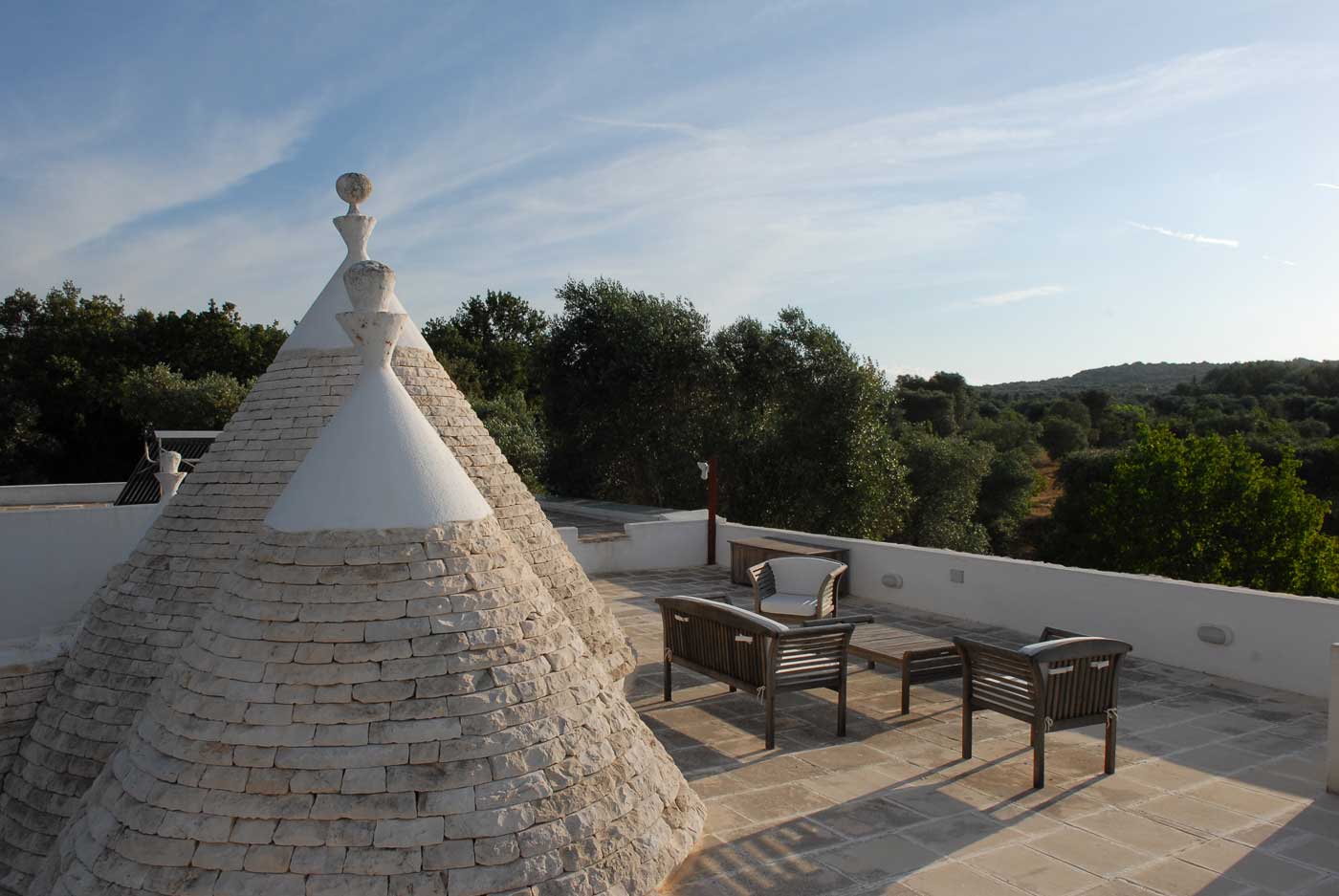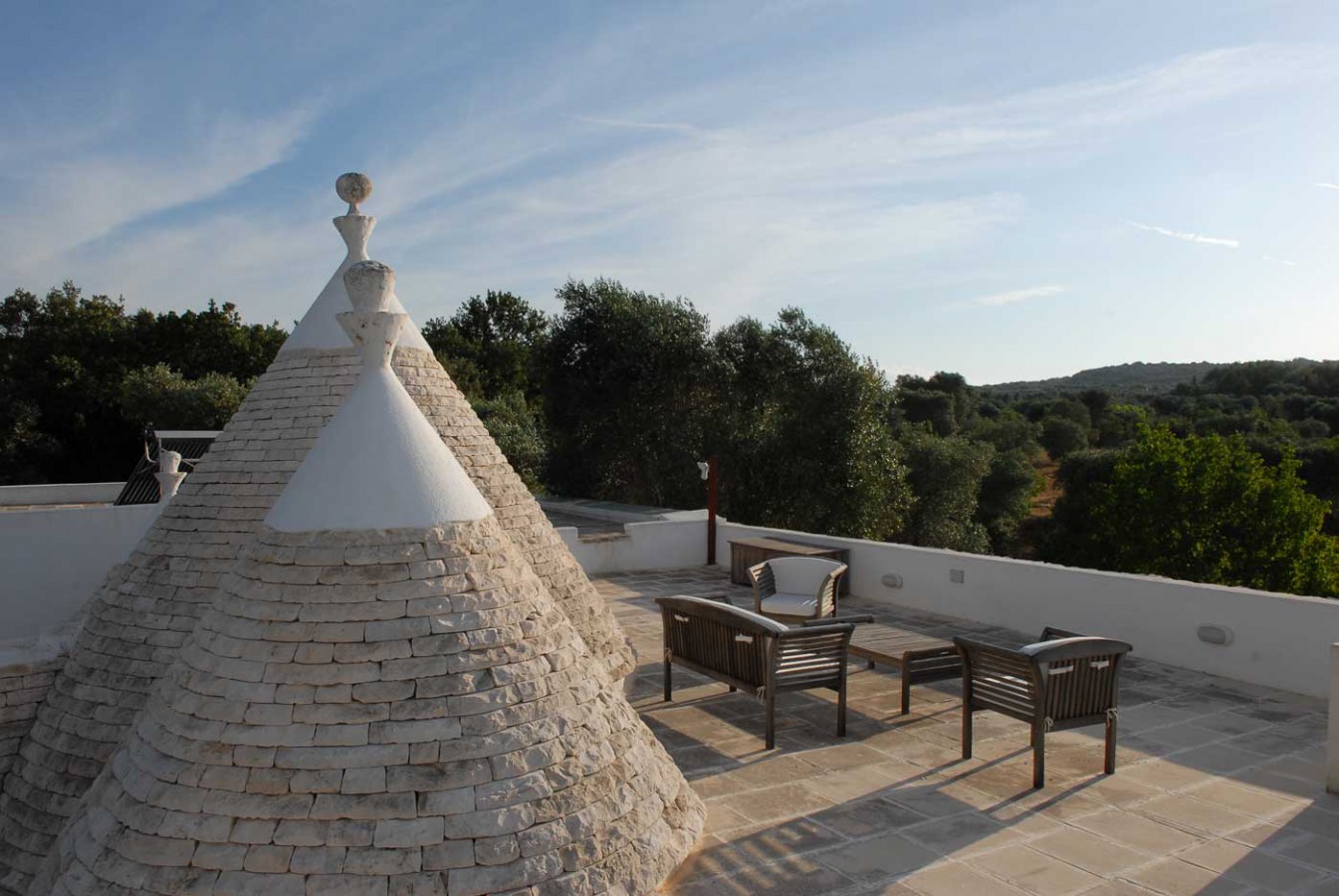 Elegant country properties for sale in Puglia, among the wonderful olive groves
A quick glance at the Apulian countryside is all you need to understand that olive trees are undoubtedly one of the landscape's most characteristic elements.
The region may well be the area with the highest number of olive groves in the world.
You can see it with your own eyes at our country properties for sale in Puglia.
Here, nature is home to countless species of plants, trees and flowers… in short, the Apulian countryside is pure magic.
However, olive groves are not mere decoration: the amount of olive oil produced in Puglia accounts for 40% of Italy's entire production, which means that olives play a key role in the regional economy.
Olives are so typical of this area that many different types of olive oil are produced: Puglia is home to four DOP areas of protected origin.
The taste of Apulian olives and olive oil is special and it's not by chance that people from all over the world appreciate this product so much.
Olive trees and olive oil have extremely ancient origins and have always been considered precious: in 2500 BC the trade in olive oil was already flourishing and the product was used as an ointment and medication, while the branches were used to adorn the tombs of pharaohs.
Olives and olive oil today play an important role in the Mediterranean diet because they offer many healthy properties and benefits. Olive oil is used to preserve and season vegetables and other dishes (as well as olives). It is also used to prepare many typical recipes, such as orecchiette, focaccia and bruschetta, to name but a few!
Experience a new lifestyle in our countryside houses for sale in Puglia!
If you purchase one of our homes for sale in Puglia, you are choosing not just to come and live here: you are also choosing to discover the essence, traditions and magic of this wonderful region.
What are you waiting for? Contact us for a quote and live your dream!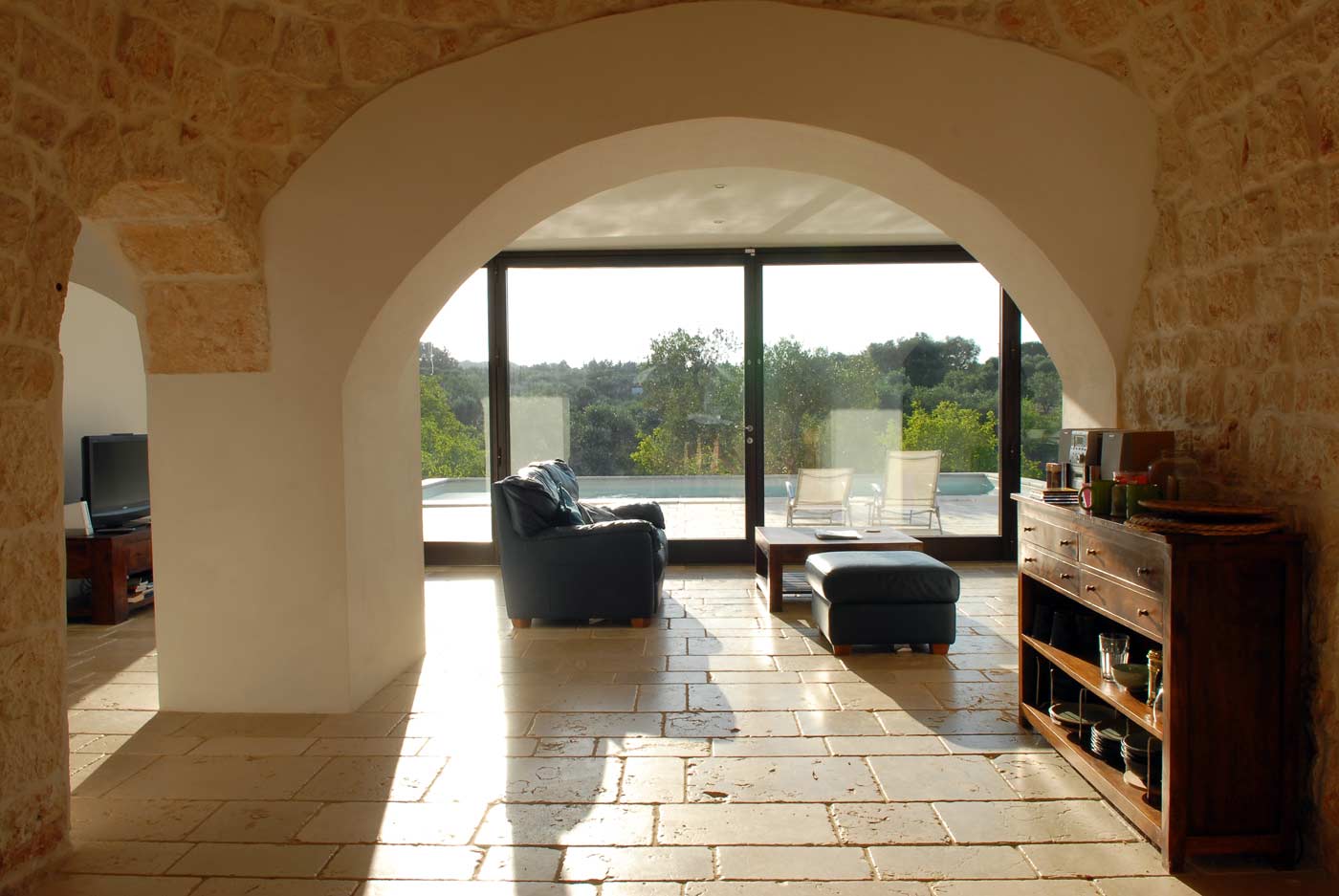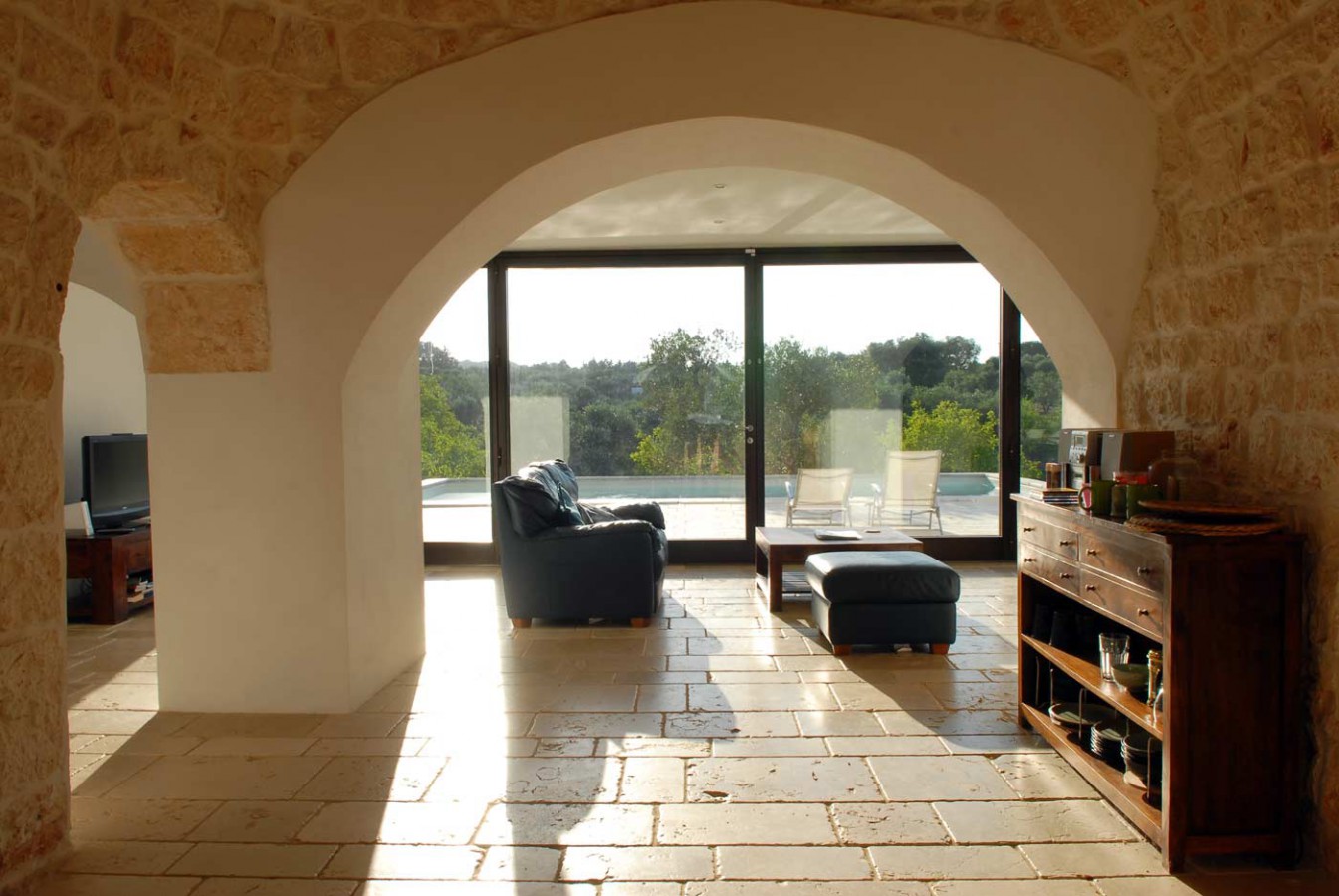 Country houses for sale in Puglia: have you ever considered changing your lifestyle?
The amazing views and landscapes of the Apulian countryside have magical powers: they can lift your heart and mind.
With sparkling colours, fragrant scents and relaxing sounds all around you, it's impossible to feel sad or worried. So, it's time to think about looking for modern country houses for sale in Puglia!
The country life is perfect for recovering your inner balance, peace of mind, zest for life and general well-being.
In fact, living in the countryside can also have a positive impact on your body.
There are countless activities you can do while surrounded by unspoilt nature in order to keep in shape, but above all… …you're in Puglia, the land of fine food!
Enjoy everything you need for correct nutrition while benefitting from healthy foods, naturally tasty produce and simple, delicious recipes.
You must have heard about the famous Mediterranean diet, typical of Southern Italy, which even became UNESCO heritage listed in 2013.
This diet includes a variety of foods and nutrients, which is exactly what makes it so healthy.
Cereals, pulses, fruit, vegetables and olive oil represent the main food groups; the consumption of fish, dairy products and wine is recommended in moderation, while meat is kept to a minimum.
A positive impact on health depends on the high consumption of vegetables (which reduces feelings of hunger) and a perfect balance between the nutrients. Several studies have shown that this way of eating can reduce the risks of cancer and heart disease. Blood pressure is lowered as well as levels of cholesterol, triglycerides and sugars in the blood. The consumption of cereals prevents constipation and colon disorders and, generally speaking, the Mediterranean diet provides our body with all the proteins, vitamins and minerals we need.
Apulian cuisine offers countless ways to combine these ingredients to create delicious recipes: your palate will be satisfied while your body, health and shape will be grateful.
If we were you, we'd start searching for beautiful country houses for sale in Puglia right now.
You see, living in Puglia is always a good choice, even when it comes to food!
The landscapes and stunning views make life in the countryside truly magical.
Add a special house with a modern style and all the comforts of a townhouse and it's hard to believe that a life like this could be real. But it is!
So, don't hesitate any longer! Contact us for a quote.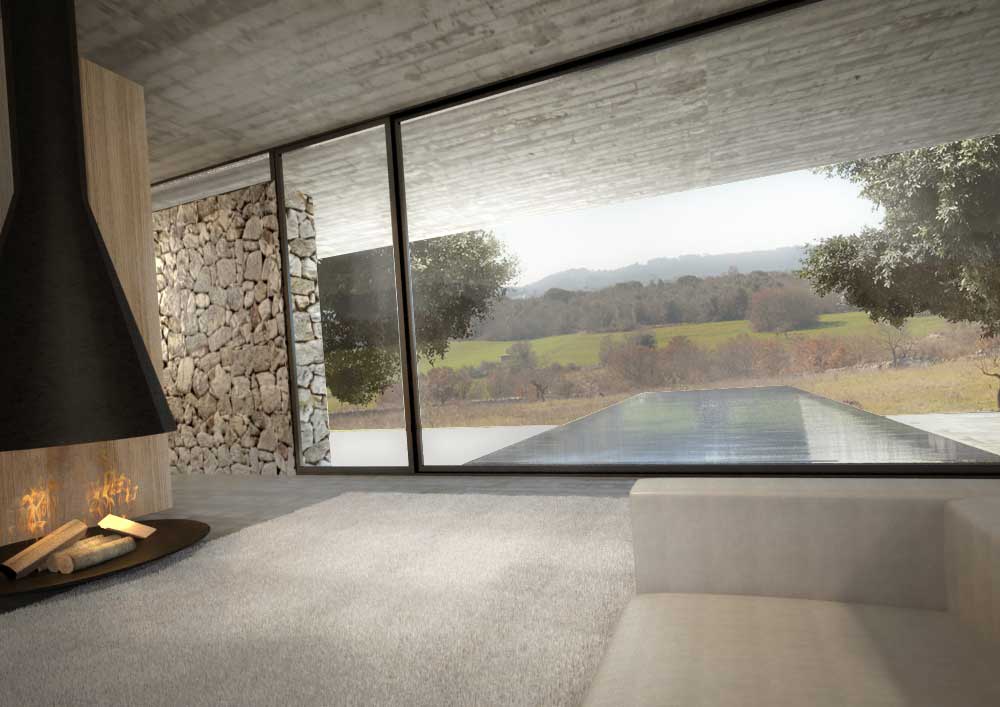 Live your dream in our beautiful villas for sale in Puglia
If you love great weather, sunny days, beautiful beaches and stunning landscapes, then living in the "heel" of Italy could be perfect for you.
Why don't you take a look at our villas for sale in Puglia?
The region boasts a multitude of natural landscapes, fields that stretch as far as the eye can see, olive groves and flourishing vegetation: it's a magical place to be in contact with nature and to reconnect with an appreciation for the beauty of the simple things in life.
Puglia's typical rural buildings make everything even more picturesque. Just one glimpse of its trulli, farmhouses and villas is enough to take you back in time and send you off into a daydream.
With our houses for sale in the countryside of Puglia your dreams come true
We guarantee that, still today, you can own a property in unspoilt areas such as these, where you can spend relaxing days, away from your everyday, stressful life in an environment of total peace and tranquillity.
Thanks to its experience and know-how, Apulia Property Design makes it possible to combine past and present, tradition and innovation, simplicity and elegance, nature and modern comforts.
Professional designers work together either to renovate existing rural buildings or to build brand new houses in fabulous locations with amazing panoramas. We instil everything with a touch of elegance and taste, creating true luxury properties that are in harmony with the surrounding scenery. It's possible to buy, restore, build or rent these houses and make extraordinary memories.
Living in our country homes for sale in Puglia also gives you the chance to enjoy your passions
Take advantage of the warm weather as you soak up the sun in wonderful private gardens, play with your pets or explore fragrant pathways on country walks. Pick fresh and delicious fruit or create tasty local recipes with crisp organic vegetables. In short, experience the very best traditions Puglia has to offer while enjoying the comforts of an elegant and comfortable house. Not to mention the countless events, festivals, cultural get-togethers, concerts, museums and historical sites at your fingertips.
A dream life in wonderful Puglia. We strongly recommend you consider the possibility, leave everything and move to this "heaven on earth"!